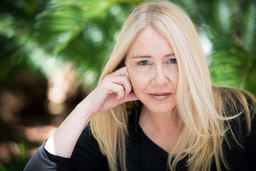 Traci Harding is an Australian novelist. Her work blends fantasy, fact, esoteric belief, time travel and quantum physics, into adventurous romps through history, ulternative dimensions, universes and states of consciousness.
She has released five trilogies including The Ancient Future and The Celestial triad, and three stand alone novels with the HarperVoyager label. Her latest book 'The Storyteller's Muse' – a move towards commercial fiction – was released through HarperCollins Australia in 2016.
Traci has just completed novel number twenty, due for release in 2017 and her books have been published in several countries and languages, and are popular with young people and adult lovers of fantasy around the world and we are excited to have her at Swancon 42.
Visit her website, for more details on her works
Guests
Published: 16:11 on Mar 24, 2016
Last Updated: 12:43 on Jun 11, 2016